Click on the thumbnails below to see the pictures. Or, if you only want to see the photos, go to my Smugmug gallery.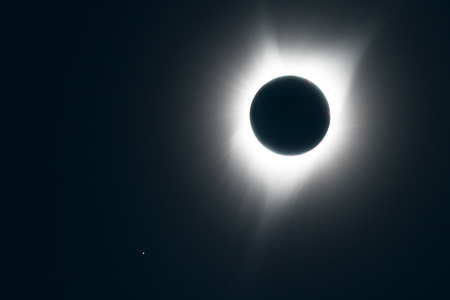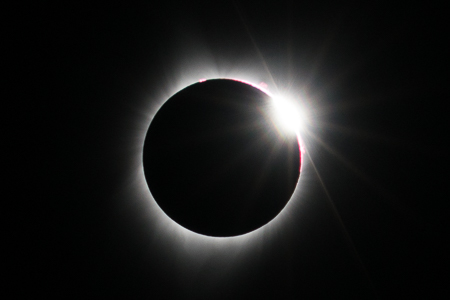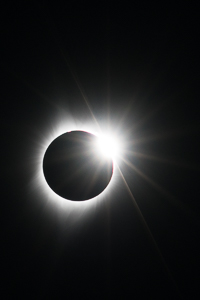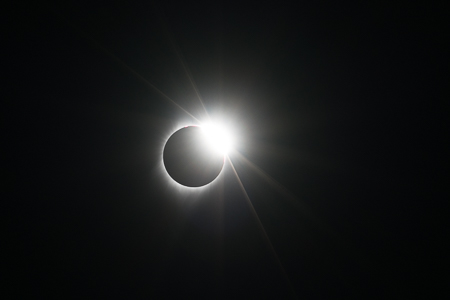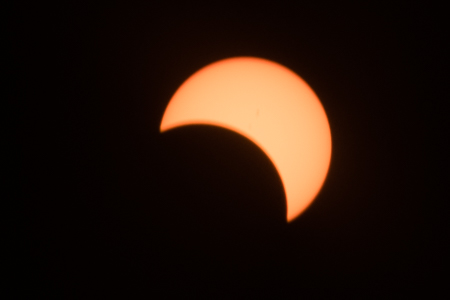 this website shows that the star in lower-left from the sun is Regulus.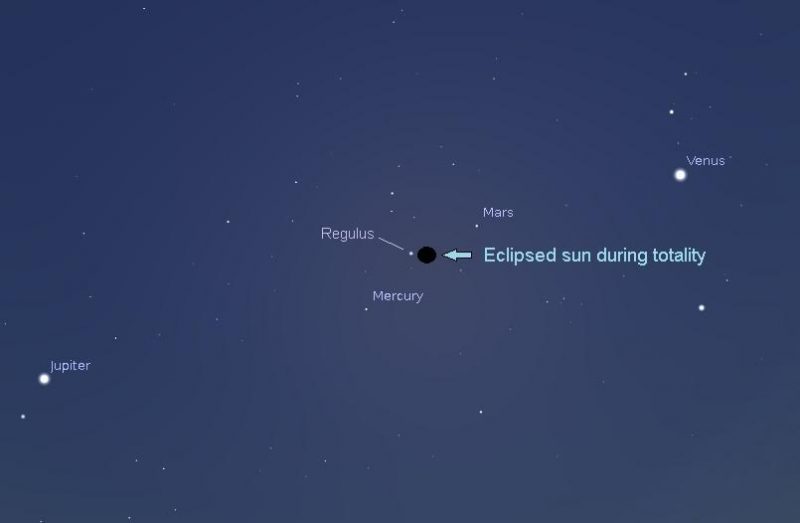 360-degree photo
Here is an image from Ricoh Theta SC.
The Trip
We booked Comfort Inn in Newport, OR back in October 2016 (already priced at $330/night for the eclipse date). What we didn't know back then was that Newport can be very foggy and cloudy very often.
We flew into Eugene, OR and rented a car on August 20, 2017, the day before the eclipse. Weather.gov said the sky (cloud) coverage forecast would be 90% (brown in the image below) in Newport and 10% (blue) in Corvalis. On our way to Newport, we checked out Corvallis, OR for a good location. Oregon State University (downtown Corvallis) was planning a big eclipse event but we went to outskirts of the city to avoid possible obstruction by buildings or people. We also checked the time of the eclipse for Corvallis on EclipseWise.com (9:04 .. 11:37 AM; totality 10:16:56 .. 10:18:37 AM).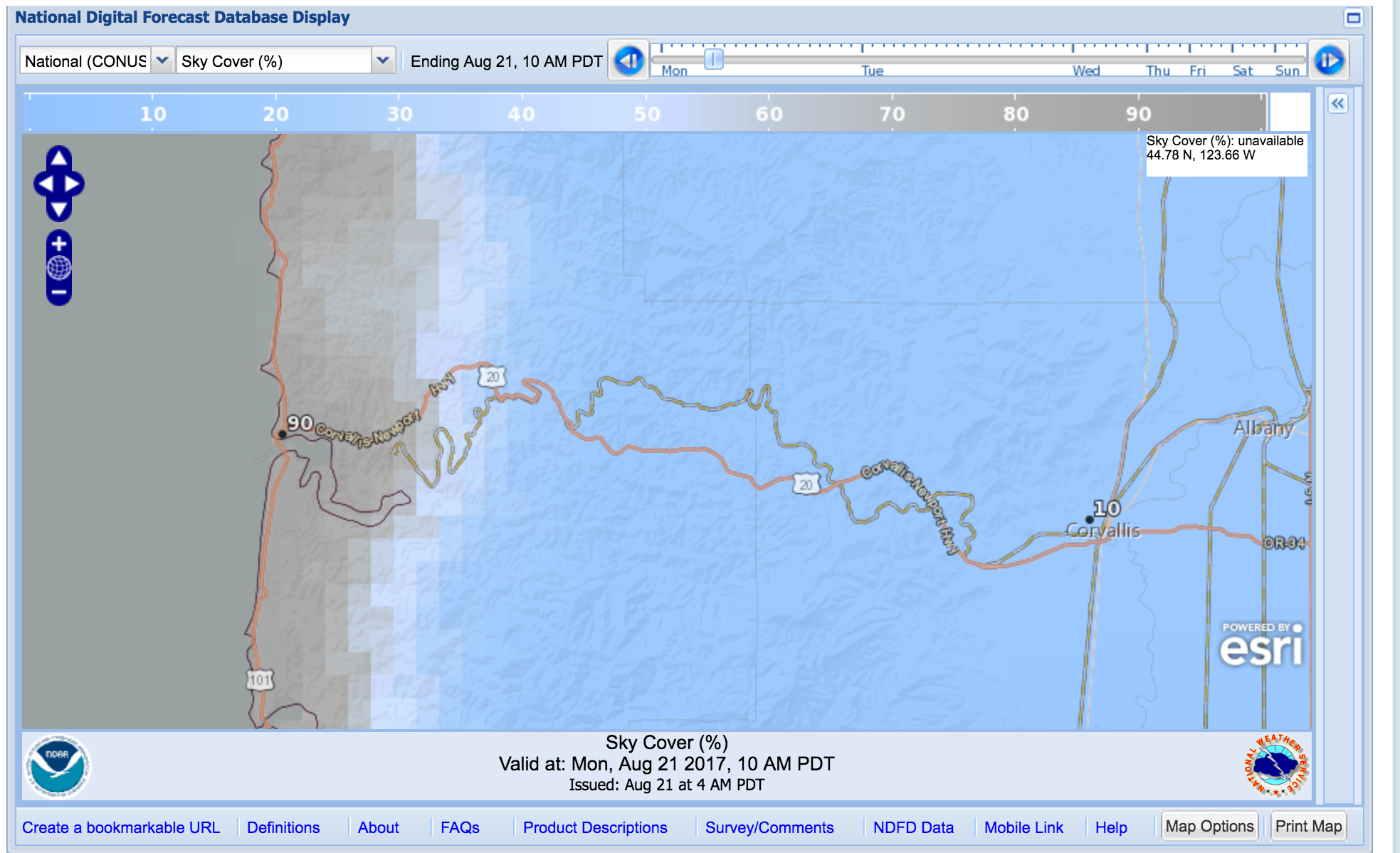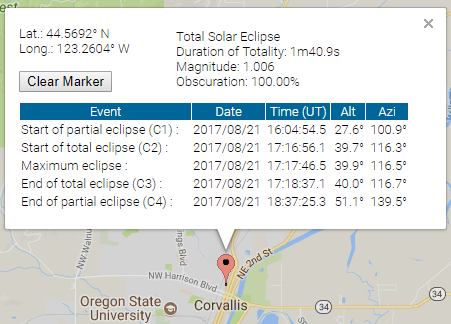 In the morning of August 21, Newport was totally under thick clouds. So, we started driving toward Corvallis. Instead of the biggest traffic jam of the century we were afraid of, we saw very, very few cars on the road. The sky totally cleared up just a few miles away from Newport. We arrived at Corvallis on time.
We parked on the road between a ranch with sheep and another one with cows. Two other cars that parked next to us were both from California. As the eclipse got close to totality and it became darker, all the sheep went back into the barn on their own probably thinking it's time to go to sleep. After the totality as it got brighter, the sheep came back out baaing lively like in the morning. Cows didn't care. They just stood there ;)
Resources