Click on the thumbnails below to see the pictures. Or, if you only want to see the photos and videos, go to my Smugmug gallery and Kuula 360° tour.
Food / Hawker Centers / McSpicy / Singapore Sling
Singapore is expensive in general but the food, especially at the massive "Hawker Centre" food courts, is surprisingly inexpensive (just a few dollars), extremely tasty, and sanitary of course (this is Singapore). We visited several of the Hawker Centres (by following this video) and enjoyed the famous Hainanese chicken rice, satays, laksa (noodle), and other local cuisines.
Don't forget the Singapore special "McSpicy" at McDonald's. You can have one at the airport, too.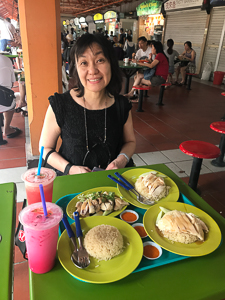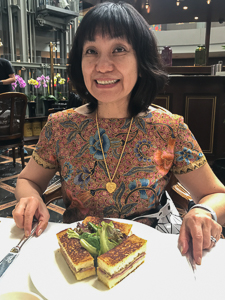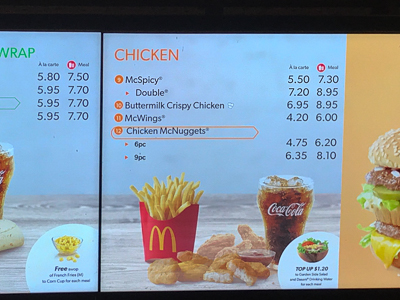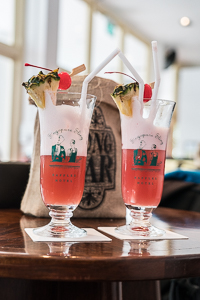 Future World at ArtScience Museum
Inside the flower-shaped ArtScience Museum, the highlight of the "Future World" exhibition is "Crystal Universe" by TeamLab with more than 170,000 computer-controlled LED lights filling up the room that can display meteor showers, supernova, and other spectacular effects that you can walk through.
The rest of Future World was ordinary kid-friendly interactive computer programs but this "Crystal Universe" at the end really blew our mind. We stayed there mesmerized probably for half an hour.
Note: The installation seems to have gone through a renovation in summer 2018 after our visit. Check marinabaysands.com for current exhibitions.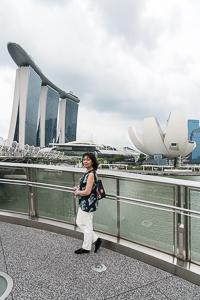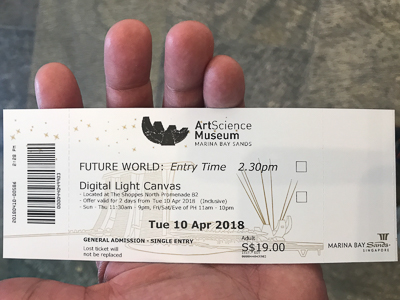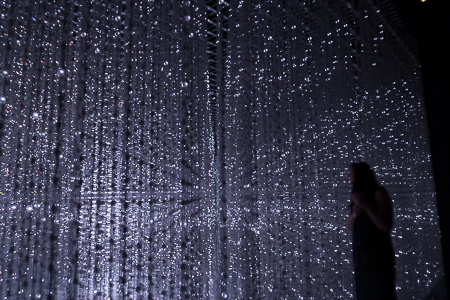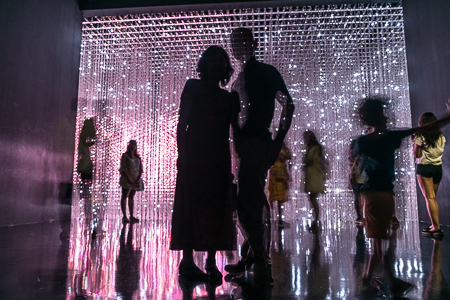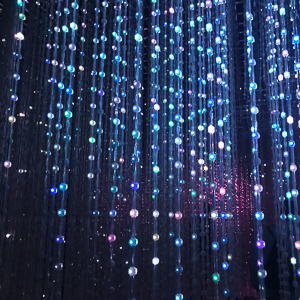 Gardens by the Bay / Supertree Grove
We went up to OCBC Skyway half an hour before the light show. When ushers came around every ten minutes or so urging everyone to move forward, we went around the tree to hide from them ;) As the "Garden Rhapsody" show starts, millions of LED lights wrapped around the huge "supertrees" start blinking and changing colors to the music. The view from the Skyway while walking from right next one tree to another was spectacular.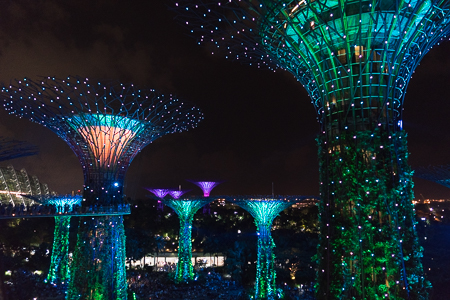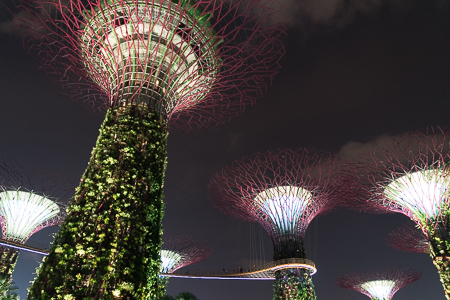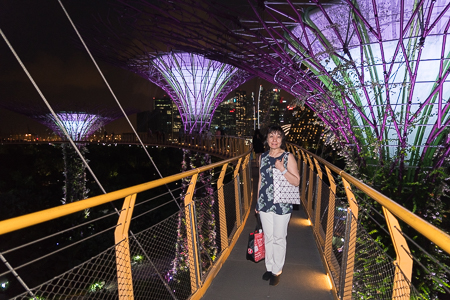 Marina Bay Sands / "Spectra" Light and Water Show
If you have seen the fountain at Bellagio in Las Vegas, think of pouring colorful light into the streams and projecting images on the mist and that would be Spectra at Marina Bay. The show is performed 2 to 3 times every night. We watched it once right at the waterfront and another time from the SkyPark observation deck.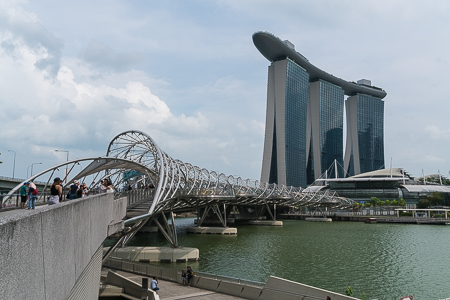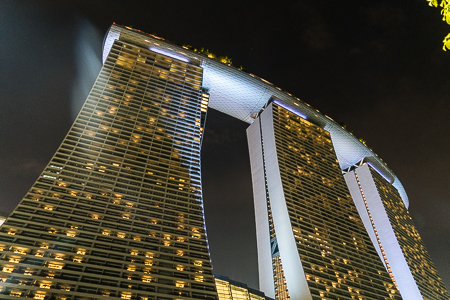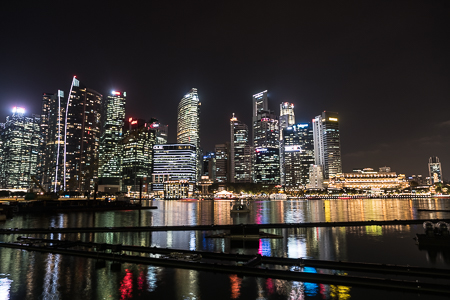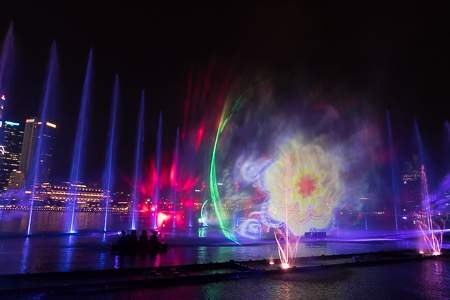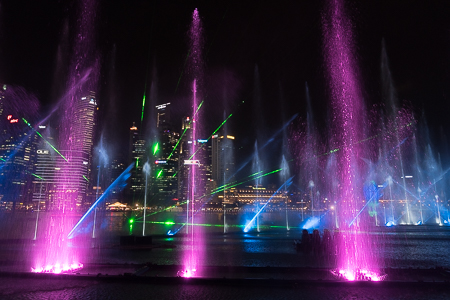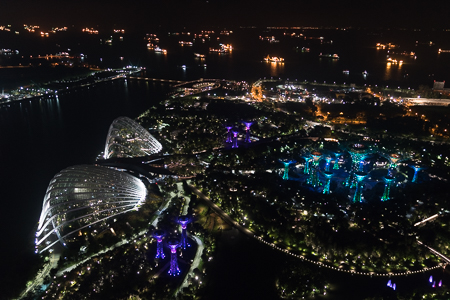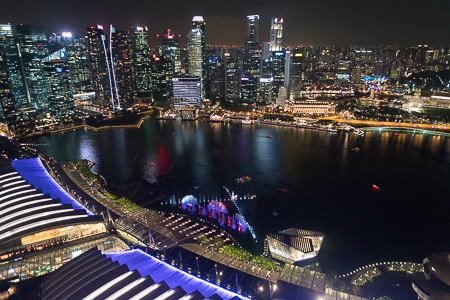 Architecture
The architectural designs of Singapore buildings are shamelessly progressive. They look like right out of sci-fi movies. Most extreme is "Star Vista". Can't believe it's just a shopping mall. DUO opened in late 2017. So most people haven't seen it.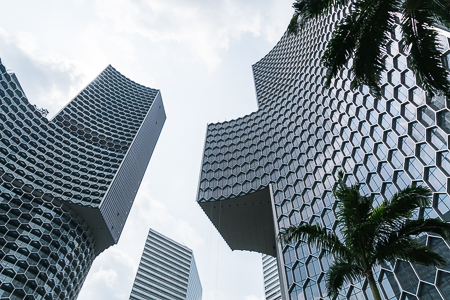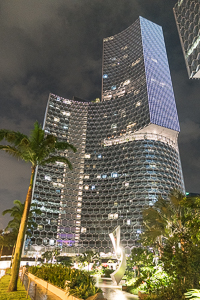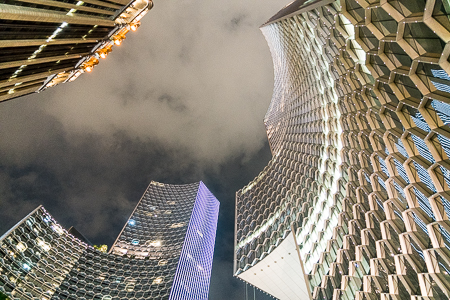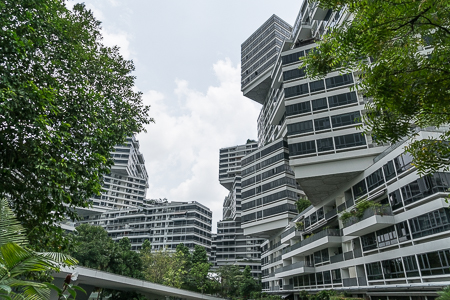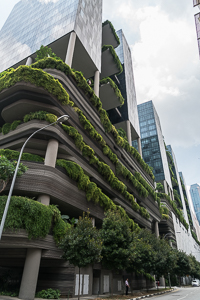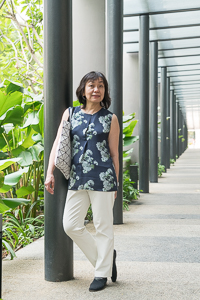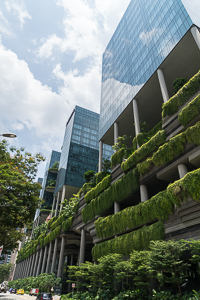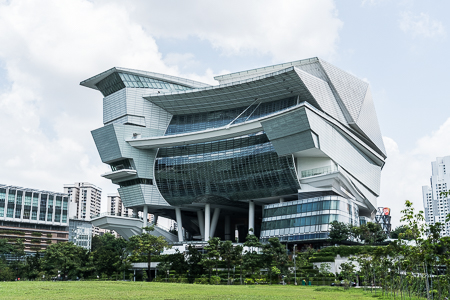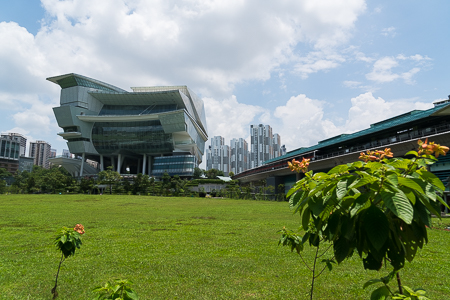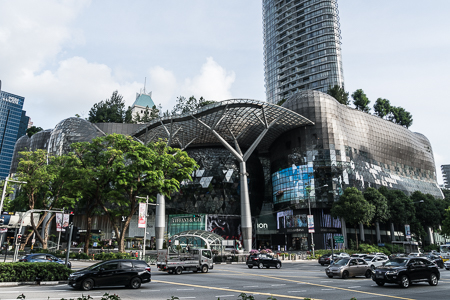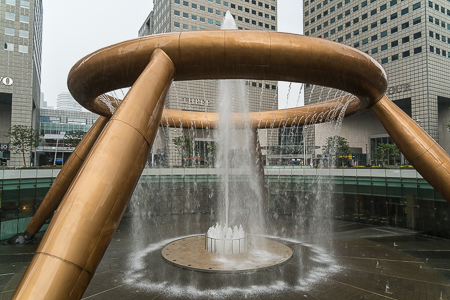 Singapore Flyer
The view from Singapore Flyer is spectacular. Guidebooks recommend going up at night also. We didn't get to do that but we went to Marina Bay Sands Skydeck instead. Singapore Food Trail (Hawker center) is conveniently located underneath the ferris wheel.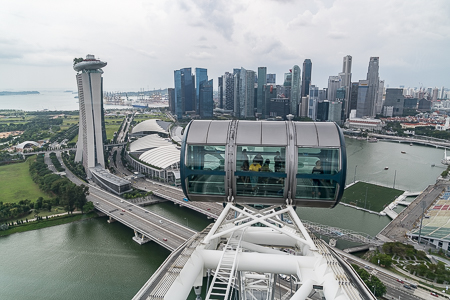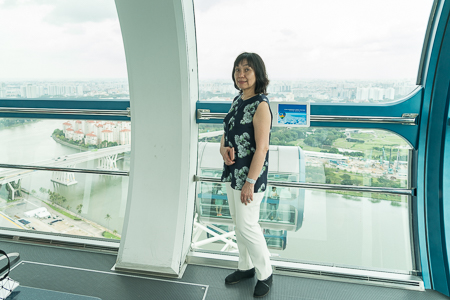 Singapore Botanic Garden - National Orchid Garden
The botanic garden is huge. But we focused on the orchid garden. You get to see tons of strange-shaped orchid flowers.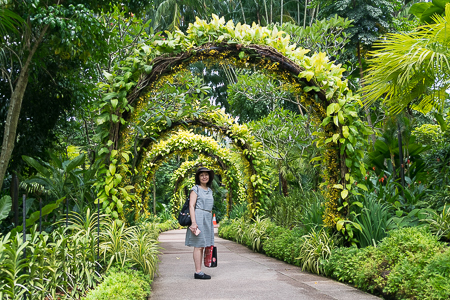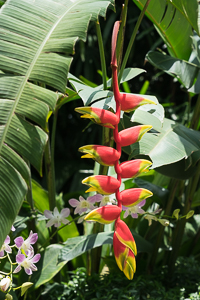 Esplanade Bridge / Merlion / Sentosa Cable Car / Apple Store
Singapore's iconic architecture and monuments can be viewed from Esplanade Bridge.
We also went to Sentosa Island to try the zipline but we wasted one hour just to find out it was too early before operation hours. Lessons learned: Do your research before going. Well, at least the view from the cable car was gorgeous.