My name is Komei Harada. I have been with Apple since 2012 mostly working on FaceTme. Our group moved into Apple Park ("Spaceship") in January 2018. Before joining Apple, I was a video game programmer for 12 years and I was involved in the development of PC and console games such as Tomb Raider, Star Wars, and The Sims.
I'm originally from Tokyo and I've been in the Bay Area since 1995. My wife is also from Tokyo and she moved here in 1998 when we got married. She is an English-Japanese conference interpreter. We have no kids or pets. We have too many gadgets and computers to take care of already ;) Wine is our common interest. We live in Fremont.
Our Newsletter shows what we have been up to for the past year (and before).
Since I'm often asked about Japan and Japanese, I created a Japanese FAQ page. I like studying foreign languages myself so I will answer any question you may have about Japanese with pleasure. I studied French, Spanish, Mandarin, German and sign languages (JSL and ASL) but I'm afraid I remember so little :(
Photography is my passion. I've been taking pictures at least since high school. I like landscape photography, portraits, and event photography. I also enjoy using maging technologies such as panorama, stereoscopic 3D and HDR. In addition to my main camera Sony ILCE-7RM2 (α7R II), I own Insta360 One X, Ricoh Theta, Light L16, Lytro Illum and first gen, Panasonic DMC-3D1, Fujifilm FinePix, and a few other cameras. In 2019, I purchased a DJI Mavic Air and started editing video again.
In 2005, I created a giant (functioning) digital camera suit for Halloween and won the costume contest at work (3DO). Then a colleague suggested submitting the photos to the Engadget costume contest and I ended up becoming the winner! :)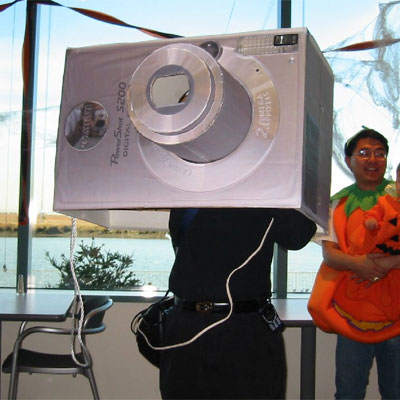 In early morning of March 31, 2016, the day Tesla Model 3 was announced, I lined up at their Fremont office and made a reservation. We waited two years and we received our car in March 2018. I said good-bye to my Smart Car and started driving Model 3. It's nimble, it's roomy, and it's maintenance-free. I know some of my friends had some issues but our car has been trouble-free. It's hands-down the best car I've ever owned :)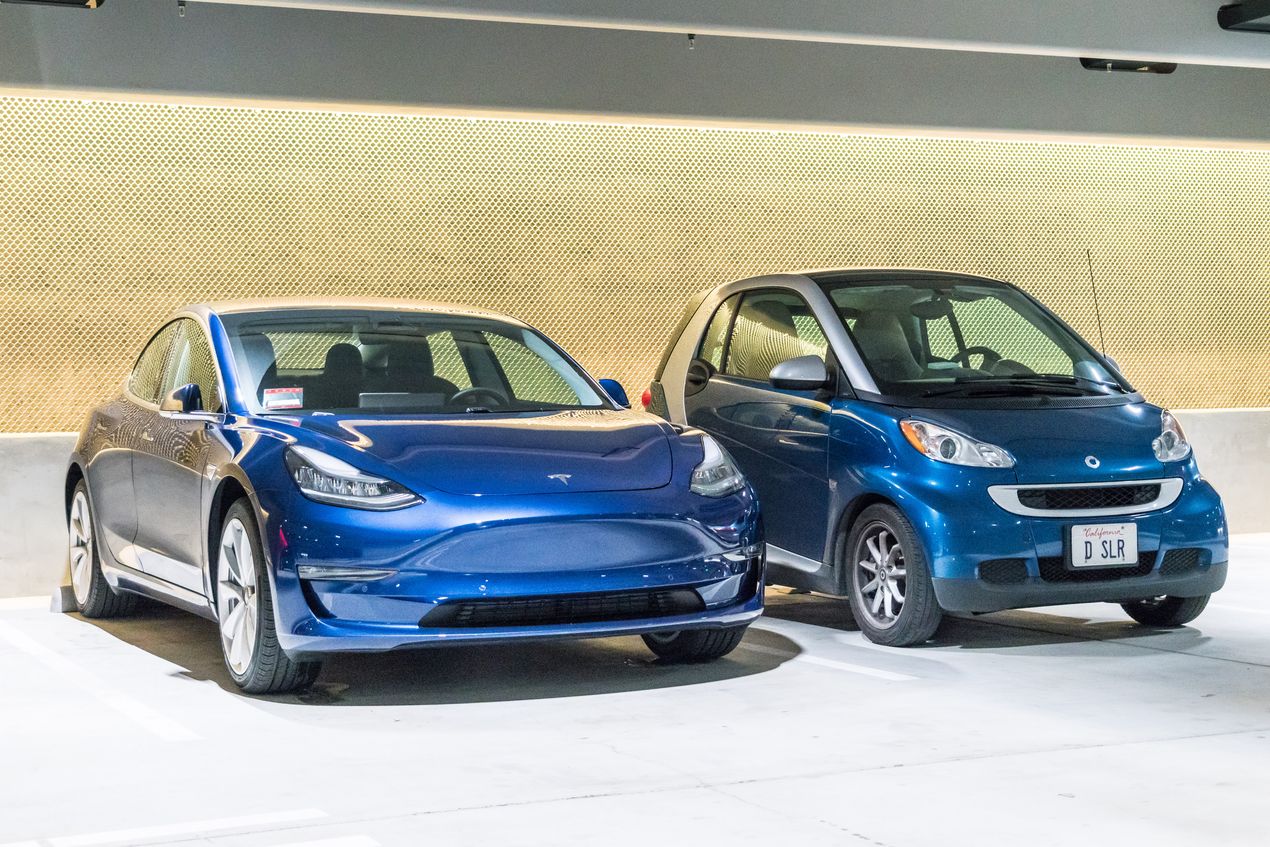 Besides that, I'm interested in all the gadgets, toys and other techy, geeky stuff. If any of the keywords such as 3D printing, home automation, unicycle, Star Trek, and TED trigger your passion, please let me know!