Voice recognition and computer-controlled residence are not new technologies anymore. You hear all the time about people who hooked up the lights, security cameras, coffee makers, etc. to the PC using X10 and similar systems. I didn't want to spend a fortune on such a system but I do own more than a few audio/video components and I wanted to control them using my entertainment PC.
My breakthrough was finding the website http://www.mytvstore.com and purchasing MyBlaster/USB ($39.95). MyBlaster can transmit infra-red signals and control the TV, VCR, and other components. It can also learn the signals from your remote control. In the photo, the device that sits on my PC on the right is MyBlaster.
While I was evaluating voice recognition shareware programs, I realized it wasn't too difficult to write my own voice command program. Microsoft Speech SDK (Software Development Kit) included good documentation and sample code. MyBlaster also came with a good SDK. So, I could write programs that will go like "If you hear me say 'Play classic', change the amplifier's input to 'PC', start Windows Media Player and play the Classic playlist."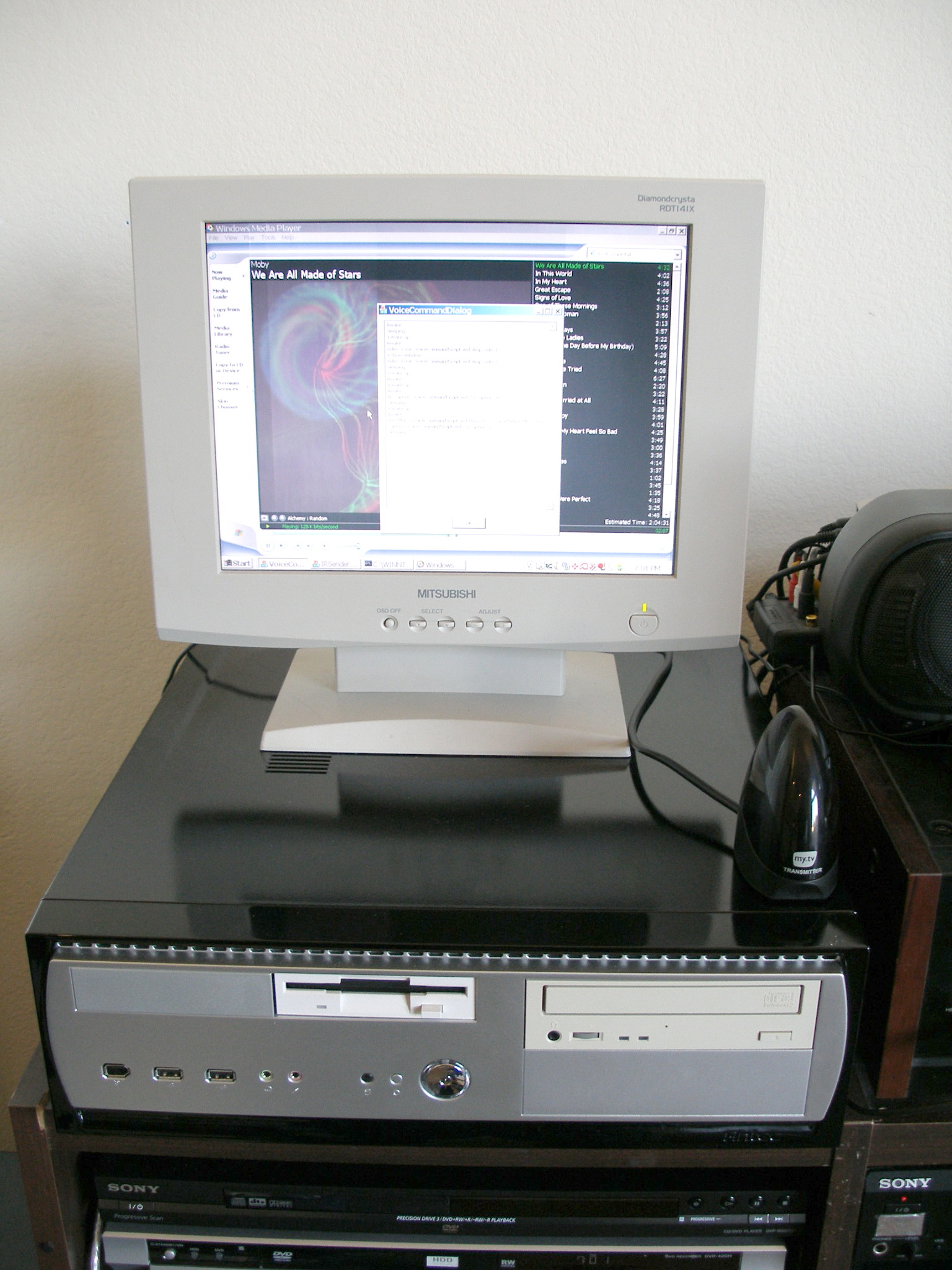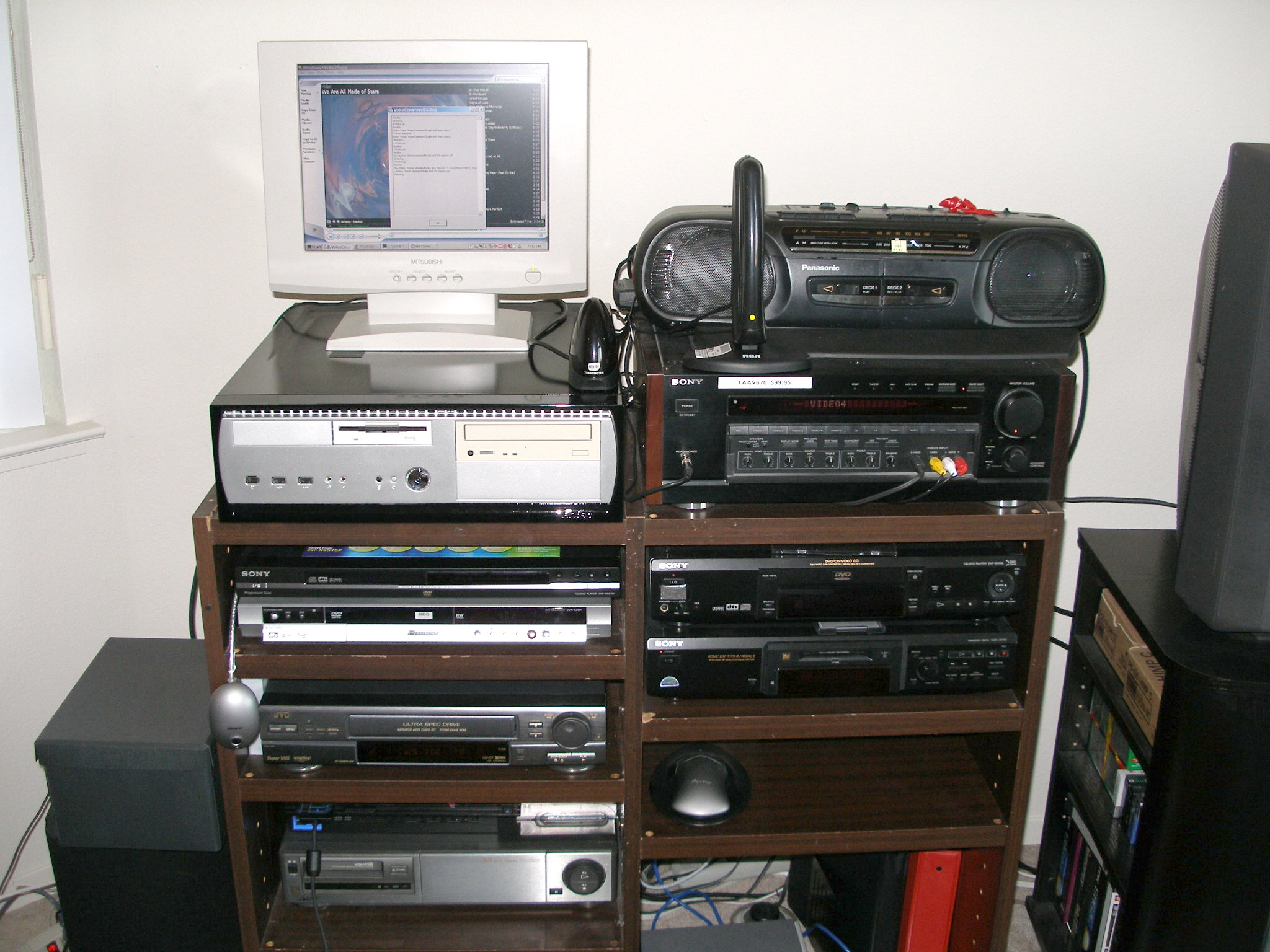 In the last few months, I upgrade my PC and my stereo in two other ways:
Wireless
In addition to the keyboard and mouse being wireless, I purchased a pair of wireless speakers RCA WSP150 (Refurbished $31.99) and placed one in our study and the other in the bathroom :) I'm wondering if I should get another pair to make it stereo.
Quiet PC
I first found a good website compuquiet.com and started putting together a quiet PC. Later, I found out that a local Central Computers store carries most of those parts and started shopping there. I purchased Antec Overture Desktop ATX Case ($105), Zalman CPU Fan CNPS7000B-AlCu ($25), and Aerocool Fanless VGA Cooler VM101 (Fry's $25).
As for the fanless VGA cooler, I didn't even know such product existed until recently. The fan on my ATI All-in-Wonder card was making the loudest noise, so this fanless cooler would be a very effective replacement. When I tried to install it, I realized my desktop-style case had no headroom for the PCI cards and it seemed impossible to install the product with the heat conductor tubes sticking out. I ended up violently bending the conductor tubes the other way (see photos) to fit them in the case. Compare the photos on the right with the nice photos on their website.